Costa Rica launches wetlands protection policy
Costa Rica launches wetlands protection policy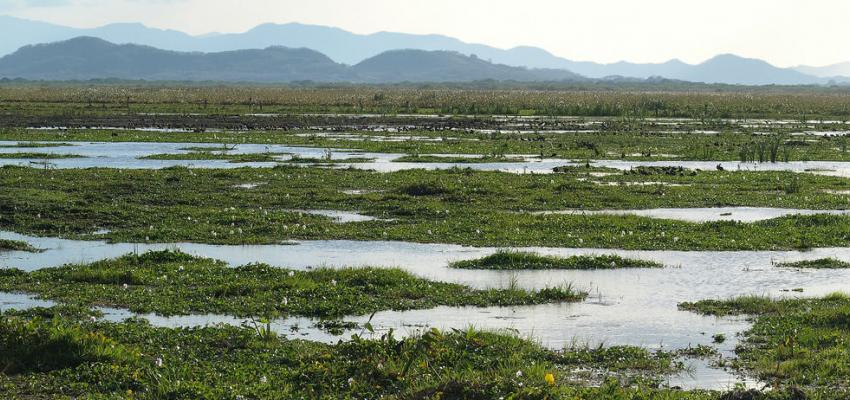 By Sebastián Rodríguez
On March 6, Costa Rica's rivers, lakes, mangroves and other wetlands became better protected when the government launched its first national policy for their sustainable management.
The National Wetlands Policy (2017-2030) was created to preserve and revitalize the nation's wetlands and the great biodiversity they house.
The Ministry of the Environment, the National System of Conservation Areas, and the United Nations Development Program created the historic public policy instrument over the last year and a half.
AIDA helped develop the policy, providing comments based on international environmental law. We drew from our experience helping Mexico craft its own wetlands policy in 2014.
"We sought to ensure that the National Wetlands Policy was in alignment with Costa Rica's obligations under the Ramsar Convention, an intergovernmental treaty that states all countries should have a wetlands policy and provides governments with assistance protecting wetlands in their territory," explained Gladys Martínez, senior attorney with AIDA's Marine Biodiversity and Coastal Protection Program.
Costa Rica's Organic Law of the Environment defines wetlands as ecosystems that depend on both sweet and brackish water, are natural or artificial, and which can be permanent or temporary.
Therefore, wetlands are not just bodies of water like rivers and lakes; they're also marshes, mangroves, flood plains, and coral reefs, among others.
"In Costa Rica we have thousands of wetlands that represent roughly seven percent of the national territory," stated Edgar Gutiérrez, the Minister of Environment and Energy, in a statement released to mark the launch of the policy. "This policy will help improve the governance and protection of these resources, paying off a historic debt to our vital ecosystems."
Five main components
The policy's action plan is based on five strategic themes:
Conservation of wetlands, their goods and services: Avoid future losses of wetlands and mitigate factors that endanger their health and wellbeing. It also proposes the creation of a National Inventory of Wetlands.
Climate adaptation and rational use: Identify which wetlands are the most vulnerable to climate change and to carry out mitigation actions.
Ecological rehabilitation: Once vulnerable wetlands are identified, recovery actions will be planned.
Strengthening institutional support for adequate management: Better coordination and communication between the entities in charge of the management and conservation of wetlands.
Inclusive participation: Citizens should be involved and participate actively in wetland-conservation processes.
Community consultation
It's particularly important to celebrate the participatory nature of the policy.
Many Costa Ricans base their lives and livelihoods on the health of wetlands and other natural environments. Now, instead of removing the public from decision-making, the government officially recognizes the importance of consultation.
"The most important aspect of the policy is that, in addition to complying with the Ramsar Convention, the government is also complying with other international conventions that promote consultation," Martínez explained.
Costa Rica's new policy represents a significant advance in defense of the environment. It shows the region that progressive environmental policies are possible.
At AIDA we're happy to say "Pura Vida!" to the wetlands. We hope more countries will join in their protection.