The Don Diego Mine Poses Grave Risk To Mexican Marine Ecosystem
The Don Diego Mine Poses Grave Risk To Mexican Marine Ecosystem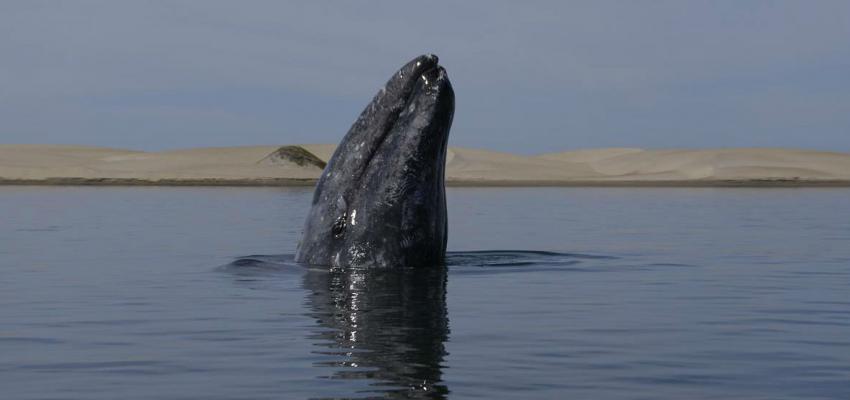 Baja California Sur, Mexico
Each year, thousands of grey whales arrive to give birth to their young in the shelter of Ulloa Bay in Baja California Sur. It is a key location in the specie's annual migration.
The rich marine ecosystem is also critical to blue whales, humpback whales and other threatened species, such as the loggerhead turtle, which seek food and shelter in the bay. Additionally, it's home to species of commercial interest, such as clams, lobsters and shrimp.
But a serious threat looms over Ulloa Bay, and the animals and people who depend on its health. The Don Diego mine is set to extract, over 50 years, 350 million tons of phosphate sand from the seabed, in an area equivalent to 60 percent of ​Mexico City.
The whales and sea turtles that inhabit or transit the area rely on sound to communicate and find food. Large dredging ships used to extract phosphate sand will generate an enormous buzz, altering the environment in ways that modify marine mammal behavior and even threaten species survival.
What is AIDA Doing?
In April 2015, AIDA submitted comments (in Spanish) on the project to the Mexican environmental authority, evidencing that it lacked sufficient technical information to ensure that it would not seriously harm Ulloa Bay—neither the fishing of the site nor the habitat of migrating whales and sea turtles.
The company in charge of the project withdrew its proposal in June 2015 and, two months later, submitted a new one under another name. AIDA discussed the second draft and commented on it.
In April 2016, the Mexican environmental authority denied permission to the project. At AIDA we remain vigilant and will continue to advocate for the protection of Ulloa Bay in case the company insists on carrying out the mine in the future.
Related Reference Documents