AIDA statement on the signing of the Paris Accord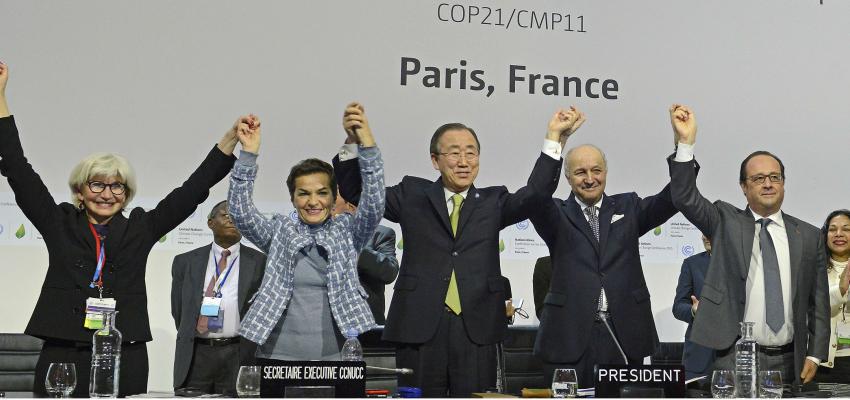 AIDA celebrates the first step toward the construction of a new planet.
New York, USA. Today, on Earth Day, in the headquarters of the United Nations, the Paris Agreement opens for signatures. The signing of the accord by Member States of the UN Framework Convention on Climate Change is necessary to enable the treaty to quickly enter into force. The agreement lays out actions the world must implement to tackle climate change, the greatest threat humanity faces.
The following is a statement by AIDA co-directors Astrid Puentes Riaño and Anna Cederstav:
"Today we celebrate the historic signing of the Paris Agreement, a vital step and a new beginning in humanity's efforts to tackle climate change. This accord, and its immediate signing and ratification by all nations, brings hope to our planet and for future generations.
We recognize that the Agreement is not perfect, but we understand the complexity of nearly 200 countries reaching consensus on sensitive issues. The agreement is therefore a critical first step on the path toward ambitious and effective results.
One of the Agreement's noteworthy advances is the recognition that all climate actions must take into account and respect human rights and the rights of indigenous peoples, while also ensuring gender and intergenerational equality and a just transition of the workforce.
The Agreement also recognizes the large gap that exists between the commitments made by States and the urgent measures needed to avoid catastrophic consequences, including the need for increased climate finance. We therefore hope that the celebration, speeches and official photographs will translate into prompt and effective action that goes beyond the agreements made in Paris last December.
The Paris Agreement reflects a paradigm shift that is both necessary and possible. For Latin America and the Caribbean, highly affected and vulnerable regions, the Agreement presents a unique opportunity to achieve low-carbon development that prioritizes the protection of communities, people and ecosystems.
AIDA has participated in the climate negotiations for many years as a Latin American voice. It makes us proud that our efforts, alongside those of the countless people and organizations with whom we've worked, have come to bear fruit. The signing of the Agreement today commits us to continuing our work to ensure compliance.
Responding to climate change is everybody's job, considering differentiated capabilities and responsibilities. States have an obligation to sign, ratify and immediately implement the Paris Agreement. International organizations, financial institutions and corporations must acknowledge their responsibility. And we, as individuals, must all examine our personal actions and how we can contribute to reducing climate change. Each and every contribution is essential to the adoption of real solutions that lead the way to a more just and sustainable world.
The signing of the Paris Agreement today evidences important political will that must be translated, without delay, into concrete results. The most vulnerable and most severely affected countries cannot wait."