Now, more than ever, it's time to work for our planet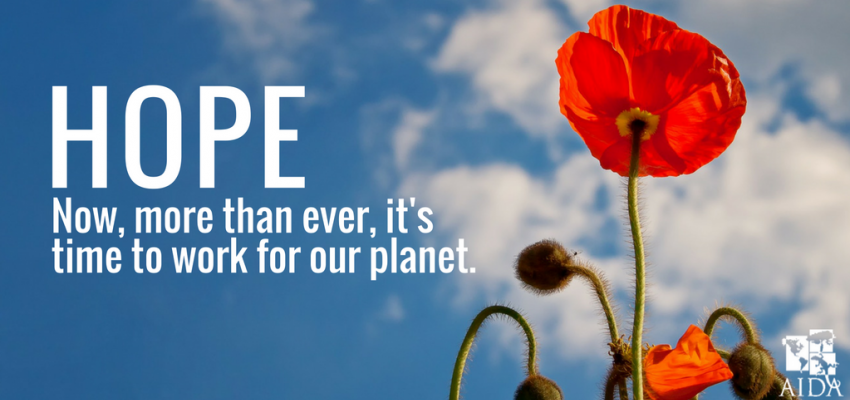 The results of the United States election have shocked the world.
Many of us feel hurt, angry and, above all, worried.
For those of us who work to protect our planet and our shared environment a Trump presidency is deeply troubling. The president-elect has called climate change a hoax and promised to back out of the Paris Agreement, to dismantle President Obama's Clean Power Plan, and to rebuild the coal industry.
In the challenging years ahead, the movement to protect Earth will be more important than ever. We must all be a part of it.
Today, more than ever, we reiterate our commitment to justice—for the environment and for all those whose lives depend so intimately on it.
Now is the time to act. The world needs leadership, ours and yours. Each one of us at AIDA is committed to making our planet a better place to live. We are dedicated to defending it from destructive climate policies, and to uplifting its most vulnerable populations.
We know what's coming will be difficult. That's why your support is so important. Coming together now is imperative.
We have a historic responsibility to demonstrate leadership, to find peaceful solutions, and to ensure a brighter future for present and future generations.
We must react with unity, engage, and collaborate. It's time to build hope and lay the path to a peaceful, prosperous, respectful, and tolerant future.
With our valued supporters and partners, AIDA will keep working to protect the Earth, its defenders, their culture, and their way of life.