Statement from AIDA and APRODEH on the International Arbitration Ruling in La Oroya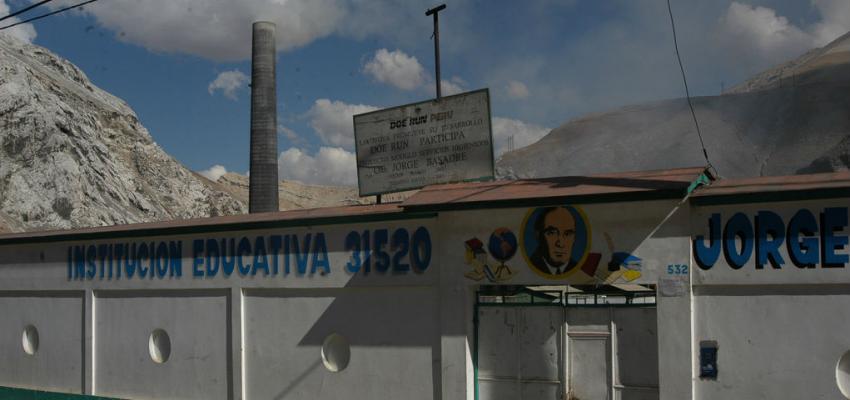 The Peruvian government must adequately address the environmental, public health and employment situation in La Oroya.
Lima, Peru. On Monday the International Center for the Settlement of Investment Disputes (ICSID) ruled in favor of the Peruvian government in a case involving the Metallurgical Complex of La Oroya. As organizations representing residents in La Oroya, the Interamerican Association for Environmental Defense (AIDA) and the Asociación Pro Derechos Humanos (APRODEH) welcome the decision, which terminates the legal proceedings against the State.
The Renco Group, owner of Doe Run Peru, operator of the smelter in La Oroya, initiated arbitration after the Peruvian government claimed the company failed to comply with its environmental commitments. ICSID, a World Bank-sponsored institution, dismissed Renco's claim due to lack of jurisdiction.
While AIDA and APRODEH celebrate this positive news for the government of Peru, it is our hope that, as a result of this decision, the State concentrates its efforts on providing a sustainable solution to the vast contamination in La Oroya, and that it prioritizes the health, environment and employment situation of residents there.
We also urge the government to fully comply with the precautionary measures the Inter-American Commission on Human Rights granted in 2007, and extended in 2016, in favor of a group of residents affected by the pollution. Peru also must accept its international responsibility for the human rights violations committed against the inhabitants of La Oroya in the case that is pending before the Commission.
Regarding the decision, AIDA Co-Director Astrid Puentes said:
"For years we have worked to dismiss the false premise that our demand for the safe and responsible operation of the Metallurgical Complex of La Oroya somehow violates the rights of workers. Doe Run Peru—or any company—can and must operate the smelter in a way that also protects and respects the basic human rights to life and health, for the workers as well as the entire population of La Oroya."