Save the Date: AIDA Events at COP21 in Paris
Save the Date: AIDA Events at COP21 in Paris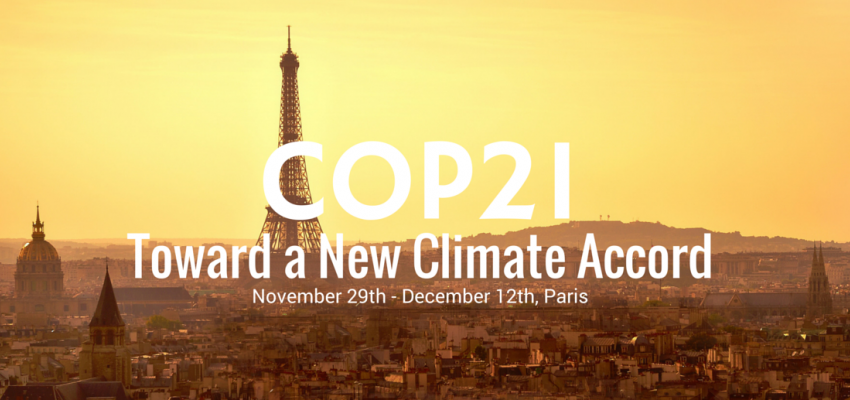 AIDA will be hosting and participating in a number of side events during the Twenty-first Session of the Conference of the Parties under the United Nations Framework Convention on Climate Change (COP21).
Monday, November 30
16:45 - 18:15 - "Achieving a Paradigm Shift with the Green Climate Fund: The critical role of civil society" (Room 2, Paris-Le Bourget, Paris, France).
Wednesday, December 2
13:00 - 13:30 - Press conference "From Paris to home, effective implementation of the Paris Agreement in Latin America" (Press Conference Room 3, media center, Le Bourget conference venue, Paris, France).
Friday, December 4
08:30 - 18:00 (CET) - "Climate Law and Governance Day" (Sorbonne Law School, Paris, France).
Saturday, December 5
17:00 - 18:30 - "Local Participation & Empowerment for Global Climate Justice" (Climate Generations Area, Salle 1, Paris, France).
Monday, December 7
16:45 - 18:15 - "Mainstreaming climate change within financial institutions: Highlighting Five Voluntary Principles" (Blue Zone, Observer Room: 4, Parc des Expositions Paris, Le Bourget).
Tuesday, December 8
15:45 - 17:15 - "Moving Beyond Business as Usual: Shifting the GCF toward Climate Justice and True Transformation" (Climate Generations Area, Salle 6, Paris, France).
We hope you'll join us!